The Last Of Us' Bella Ramsey And 7 Other Actors Who Have Spoken Out About Gender-Neutral Awards
Hollywood actors weigh the pros and cons.
Award shows like the Emmys, Oscars and Tonys are incredible platforms to recognize actors for their work. But, with a growing number of critically-acclaimed actors who identify as nonbinary in contention for acting awards, such as The Last of Us' Bella Ramsey and The Crown's Emma Corrin, Hollywood has been having an ongoing discussion about whether gender-neutral award categories are the future.
More and more award shows have been switching to gender neutral acting categories as of late, including the MTV Movie and TV Awards, Gotham Awards and the Independent Spirit Awards. Those shows have opted for "Best Lead Performance" or "Best Actor in a Movie" depending on the award show, as to include everyone rather than splitting them by gender. Let's take a look at the actors who have spoken out about gender-neutral awards in recent years.
Bella Ramsey
One of the big contenders at the upcoming Emmys is Bella Ramsey for their incredible performance in HBO's The Last of Us. The young nonbinary star received their first Emmy nomination for Outstanding Actress in a Drama Series. The decision to submit as an actress admittedly made Ramsey feel "uncomfortable" as she told Vanity Fair. When asked about their thoughts on gender-neutral awards, Ramsey said this:
Ramsey has previously shared that their gender has "always been very fluid" with people referring to them as "she" and "he" throughout their life and coming to the conclusion that "they" pronouns feel like the "most truthful" way for them to express their identity. Ramsey doesn't know what the right answer is for award shows, but their voice provides us with some context around this subject.
Emma Corrin
Another actor who has been vocal about their hopes for gender neutral awards is Emma Corrin, who was nominated for Outstanding Lead Actress in a Drama Series in 2021 for portraying Princess Diana in The Crown. The nonbinary star, who also uses they/them pronouns, said this to BBC News in November 2022 regarding making acting awards more inclusive:
Corrin believes this industry change is bigger than making them feel more comfortable when they are nominated for awards. The Crown actor feels that more inclusion in Hollywood itself is where it all starts.
Jameela Jamil
Following the recent push from actors like Ramsey and Corrin to be better represented at award shows, The Good Place's Jameela Jamil shared her thoughts on Instagram earlier this summer about the topic, too. In her words:
Jamil brought up the valid concern of if more award shows stop gendering the acting awards, it may become unequal for women, or perhaps even minorities in general, who are already shut out of awards races as is. Ramsey actually responded to Jamil's idea, saying they feel "weird about their being a whole new category." Apparently, the online conversation allowed Jamil and Ramsey to have some friendly discussions in the DMs on the subject.
Asia Kate Dillon
Hopes for gender-neutral award categories goes back further than the past year. Orange is the New Black's Asia Kate Dillon actually wrote a letter to the Television Academy back in 2017 calling for the elimination of gendered categories. As Dillon wrote (via Them):
When award season comes around, there's always talk of there being too many categories, so it could assist with that issues, but the change would actually make things worse if predominantly male actors are nominated in a combined category. Though, just as Dillon shares, why is it necessary to split the performance awards by gender in the first place?
Emma D'Arcy
Another actor who identifies as nonbinary and is getting major award buzz as of late is Emma D'Arcy, for their performance in House of the Dragon. Similar to their colleagues, D'Arcy was nominated for Best Performance by an Actress in a Television Series - Drama at the 2023 Golden Globes. D'Arcy shared a lot of grace and excitement about being nominated at all with these words:
When you think about it, Hollywood has never had this conversation on a wider scale, simply because this many nonbinary actors have never been nominated basically at once and given a platform to share their thoughts on award categories. The fact that the industry is having this conversation a lot more lately shows growth in of itself, even if an answer has yet to be found.
Liv Hewson
Though, not every non-binary actor is content with just being nominated at all. Yellowjackets star Liv Hewson decided not to submit themselves to the Emmys because of feeling alienated by the gendered categories. In their words:
Hewson made a point that when it comes to technical categories like Best Director, Best Cinematography, and so forth, those awards are not gendered. So, why are they for actors?
Jamie Lee Curtis
Academy award winner Jamie Lee Curtis has not only been in Hollywood for all her life, she has a trans daughter, who she is always showing support for. When Curtis was asked about her thoughts on gender-neutral acting categories in early 2023 by the NY Times, while on the award trail, the Halloween actress made her own points:
It's no wonder this is such a debate! Is the answer splitting the categories by the gender of the character? Splitting up the categories more by genre to give more actors a shot? The answer is not yet clear.
Hugh Jackman
As each of these actors' perspectives offer food for thought about the future of gender-neutral award categories, we'll end things off with some words from Hugh Jackman, who showed his allyship for making the change last year (via Metro). Here are his thoughts:
Perhaps, as the question gets to more and more major stars like Jackman, the conversation will lead to more balance in inclusion during awards season? We imagine this subject will continue to be a hot topic in Hollywood for years to come, especially as talented nonbinary stars like Bella Ramsey, Emma D'Arcy and so forth continue to offer up award-worthy performances.
Your Daily Blend of Entertainment News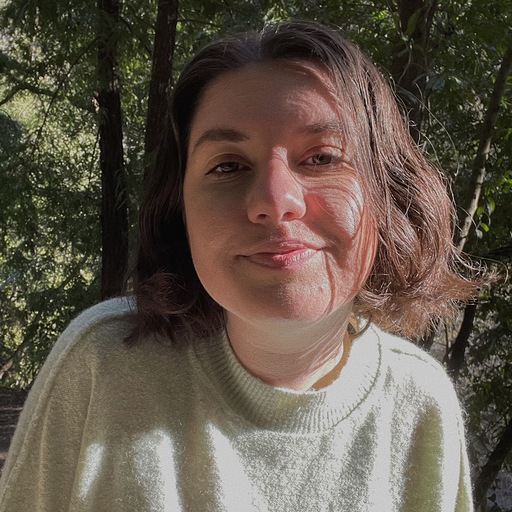 YA genre tribute. Horror May Queen. Word webslinger. All her writing should be read in Sarah Connor's Terminator 2 voice over.