Bill Skarsgård's John Wick 4 Character Caught Flak For A Specific Reason, And Now The Director Has Responded
Did you take issue with this aspect of the character?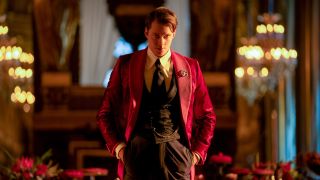 (Image credit: Lionsgate)
Bill Skarsgård knows his way around villains, as evidenced by performances like Pennywise in the IT movies, Kro in Eternals and, most recently, the Marquis Vincent de Gramont in John Wick: Chapter 4. With that last example, it was the Marquis whom led the charge to kill Keanu Reeves' title character for defying the High Table. Along with being a sharp dresser, the Marquis stood out for his distinct accent, but that aspect of the character caught flak from audiences, so much so that director Chad Stahelski has responded to the criticism.
In addition to addressing the prospects of John Wick: Chapter 5 happening while visiting the Happy Sad Confused podcast hosted by Josh Horowitz, Stahelski spent some time clearing up just what was going on with Skarsgård's accent in the 2023 new movie release. As you'll read below, the filmmaker clarified that the actor wasn't trying to do a standard French accent for the Marquis, but something a little different:
It's hardly shocking that this man who holds the Marquis rank speaks French, but per Chad Stahelski's discussions with Bill Skarsgård, Vincent de Gramont doesn't actually hail from France. That's not to say that you still can't take issue with the way he sounds, but it was never their intention for the character to sound like a French native, only that he spoke the language well. So those of you who watched Chapter 4 and were dissatisfied with Skarsgård's French accent can rest easy now knowing that's not what he was going for, although it certainly would have been nice if the movie had made his Cajun background more explicit.
Skarsgård's involvement in John Wick: Chapter 4 was first reported in June 2021, and the following month, he explained that he joined the sequel because he's a fan of "these kinds of over-the-top, exploitive action movies." Unfortunately for the Marquis Vincent de Gramont, he learned the hard way that one should never cross John Wick under any circumstances, regardless of his circumstances.
The Marquis foolishly agreed to take Caine's place at the end of a duel against John, one in which all of the main protagonist's obligations to the High Table would be wiped away if he won. After Caine severely injured John with one of his shots, the Marquis swooped in to administer the killing blow, not realizing John hadn't fired his gun yet for that round. The main antagonist paid for his overconfidence with his life.
However, John Wick's victory also came with a seemingly fatal cost, as following the duel, he succumbed to his many injuries, including Caine's final fired shot at him. By the end of John Wick: Chapter 4, Ian McShane's Winston and Laurence Fishburne's Bowery King are shown visiting Wick's gravesite, thus bringing an end to the John Wick saga. Or at least, that's how it seems by the end of the movie, but with John Wick: Chapter 5 still potentially on the table, we'll have to keep waiting to learn if John is indeed dead or he faked his demise. It's probably safe to assume, though, that the Marquis Vincent de Gramont is resting six feet under, weird accent and all.
Bill Skarsgård's next movie, Boy Kills World, will premiere September 9 at the Toronto International Film Festival, and he's also attached to lead The Crow reboot and play Count Orlok in Robert Eggers' Nosferatu remake. As for the John Wick franchise, it will expand this fall with The Continental event series accessible to Peacock subscribers, followed by the Ballerina spinoff hitting theaters next summer.
Your Daily Blend of Entertainment News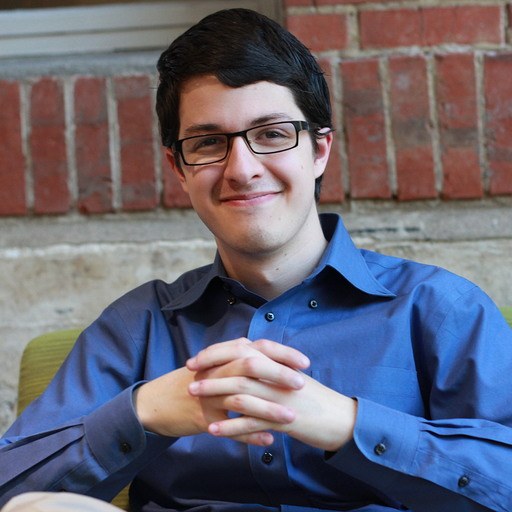 Connoisseur of Marvel, DC, Star Wars, John Wick, MonsterVerse and Doctor Who lore. He's aware he looks like Harry Potter and Clark Kent.