Dune: Part Two's Denis Villeneuve Shares The 'Weird Priority' He Made For Josh Brolin's Character In The Sequel
Fans of the book will be glad to hear this.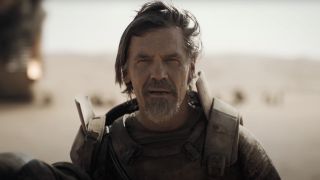 (Image credit: Warner Bros. Pictures)
Although 2021's Dune left the fate of Josh Brolin's Gurney Halleck in question after Baron Harkonnen's forces and the Emperor's Sardaukar troops overthrew House Atreides on Arrakis, readers of the original Frank Herbert-penned novel knew this wouldn't be the last we'd see of the former Atreides weapons master. Sure enough, Brolin's character will reunite with Timothée Chalamet's Paul Atreides in Dune: Part Two, which chronicles the latter half of its source material. This sequel moving forward was especially good news for Gurney, as director Denis Villeneuve made a "weird priority" for the character once Part Two got off the ground.
In the Dune book, Gurney Halleck plays a stringed musical instrument called a baliset, yet throughout all of Villeneuve's first Dune movie, said instrument was nowhere to be found. The filmmaker and his team did shoot a scene where Brolin was playing the baliset, but it ended up being deleted. That won't be happening again, because during an interview with Empire, Villeneuve shared that the baliset scene he shot for the sequel remained within the final cut:
Seeing Josh Brolin pluck a baliset's strings wouldn't have meant anything to the casual moviegoer, but for longtime fans of the original Dune book, this will be a fun treat packed into the runtime. Clearly it meant a lot for Denis Villeneuve to put the instrument back into the actor's hands, and this time around, there was no need to remove the scene. Patrick Stewart got to hold a baliset while playing Gurney in David Lynch's Dune from 1984, so it's only fair that Brolin was afforded the same courtesy.
Villeneuve didn't provide any context for how we'll see Gurney Halleck playing the baliset et in Dune: Part Two, though it doesn't sound like the character will be showing off his musical skills at a racer. On that note, though, the director, who also co-wrote Part Two with Jon Spaihts, did joke about how the members of House Harkonnen, led by Stellan Skarsgård's Vladimir Harkonnen, are all about that hedonistic lifestyle:
It's not like there will be a lot of time to party during Dune: Part Two, though. With Gurney, Paul and Paul's mother, Rebecca Ferguson's Lady Jessica, having escaped the House Atreides slaughter, they've now allied themselves with Arrakis' Fremen, including Zendaya's Chani and Javier Bardem's Stilgar. With these allies, Paul will seek revenge against the Harkonnens and fight to prevent a future only he can predict. Dave Bautista, Christopher McKinley Henderson and Charlotte Rampling are among the other familiar faces in Dune: Part Two's cast, and the sequel's newcomers include Austin Butler, Florence Pugh, Christopher Walken and Léa Seydoux.
Dune: Part Two has been delayed to March 15, 2024, so keep checking back with CinemaBlend for more coverage on the sequel as we sit through this longer wait. Feel free to also look through our 2024 movies schedule and plan what theatrical entertainment you'll make time for next year.
Your Daily Blend of Entertainment News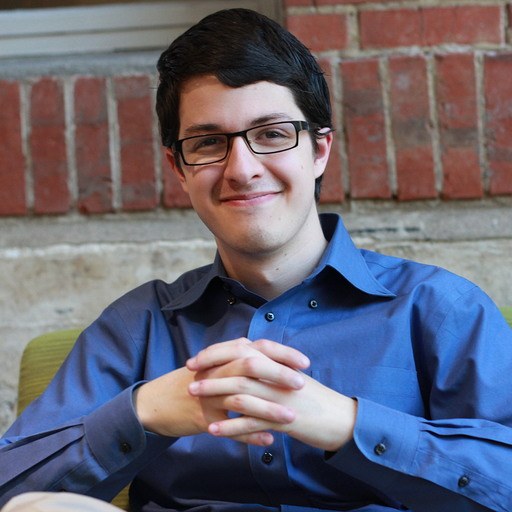 Connoisseur of Marvel, DC, Star Wars, John Wick, MonsterVerse and Doctor Who lore. He's aware he looks like Harry Potter and Clark Kent.