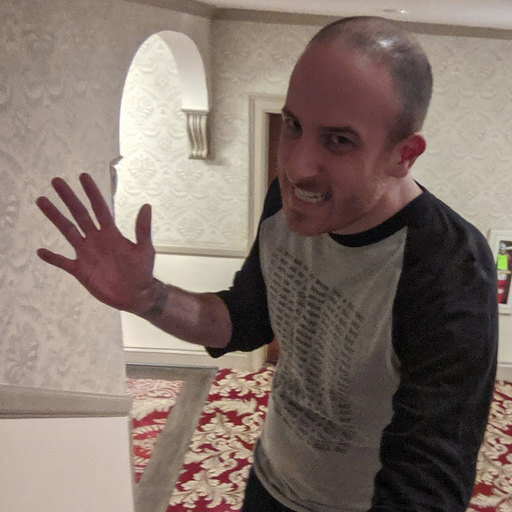 Eric Eisenberg
Assistant Managing Editor
The Background: Eric Eisenberg is the Assistant Managing Editor at CinemaBlend. After graduating Boston University and earning a bachelor's degree in journalism, he took a part-time job as a staff writer for CinemaBlend, and after six months was offered the opportunity to move to Los Angeles and take on a newly-created West Coast Editor position. Over a decade later, his title has changed, and his role on the site has continued to advance. In addition to conducting filmmaker interviews and contributing to the news and feature content of the site, Eric also oversees the Movie Reviews section, writes the the weekend box office report (published Sundays), and is the site's resident Stephen King expert. He has two King-related columns: Adapting Stephen King (chronicling the fully history of King's works adapted for film and television) and The King Beat (a weekly roundup of the biggest news in the world of Stephen King books, movies, TV, and more)
What He's Into: When he isn't excitedly waiting for the lights to go down in the movie theater, Eric can often be found with his nose in a book, and it's a safe bet that it is something by Stephen King or a comic book omnibus (Marvel or DC – he doesn't discriminate). He is a long-suffering fan of the New York Mets, still waiting for them to win a championship in his lifetime, and the highs and lows of the experience have driven him subtly mad over the last twenty-five years. An avid collector of physical media and prop replicas, his apartment is the equivalent of the seed vault for movies, television, and comics.
What He's Excited About Right Now: Life is a perpetual countdown clock waiting for the next Stephen King book/movie/TV show, but Eric is stoked for the renaissance of original horror, thrilled by the Phase 5 and 6 slates of the Marvel Cinematic Universe, and already sick of waiting for Dune: Part Two.
Your Daily Blend of Entertainment News
Thank you for signing up to CinemaBlend. You will receive a verification email shortly.
There was a problem. Please refresh the page and try again.