I Was Bummed When LeVar Burton Didn't Get Jeopardy! But Now He's Reportedly Landed Another Game Show
He's finally found a game show.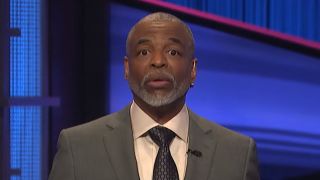 (Image credit: Jeopardy)
When Jeopardy! went on its search for a new host following Alex Trebek's passing, LeVar Burton really pushed for the gig. The trivia series finally gave the actor, as well as many other celebrities, a shot, but in the end, it settled on a tag-team lineup of Mayim Bialik and Ken Jennings to host. Burton might've been disappointed he missed out on the gig, but it's all in the past now, because he is the new host of Trivial Pursuit.
Readers might be familiar with Trivial Pursuit, the board game in which players collect wedges by answering questions in different categories. TMZ reports that a television adaptation of the popular game is being developed and will eventually head to The CW with a twelve-episode order. The deal to bring in LeVar Burton as host is almost finalized, though no word is given on when to expect the show.
One interesting note is that Hasbro, who is behind the Trivial Pursuit series, was responsible for getting in contact with LeVar Burton initially. It's reported the company felt that Burton was snubbed after Jeopardy! didn't even approach him with an offer of any kind for a permanent hosting position. However, now, on Trivial Pursuit, Burton will get a chance to show off his talents as a host.
Kanye West Revealed He Dislikes Reading, And LeVar Burton Has An Honest Take
When LeVar Burton missed out on hosting Jeopardy!, the actor admitted it was the "perfect blessing" for him. The actor said that while he thought he wanted the gig, he ended up realizing it wasn't the job he really wanted, and he might've never realized that had he not campaigned for it in the first place. Now that he has Trivial Pursuit, and one can imagine he isn't thinking too much about what he's lost going forward.
As far as other endeavors, LeVar Burton recently reprised his role as Geordi LaForge in Season 3 of Star Trek: Picard. There, he was able to act alongside his daughter, Mica Burton, and return to a beloved role that thrilled many fans. There's even a chance he could have more adventures as La Forge in the future, though it would depend on a Picard follow-up being green-lit by Paramount+.
For now, it seems like Burton will stick to hosting a game show, which sounds like a pretty fun gig. Trivial Pursuit may not be as prestigious as Jeopardy!, but it's definitely up there in terms of one of the most known trivia games on the market. Here's hoping that the television version is just as fun to watch as playing the game is and that Burton will crush it in his reported hosting gig.
We'll keep an eye out for more of LeVar Burton in upcoming Trek projects as we wait for the debut of Trivial Pursuit on The CW. I can't wait to see Burton put on his hosting suit and take on this fun job, and maybe even show Jeopardy! what they missed out on.
Your Daily Blend of Entertainment News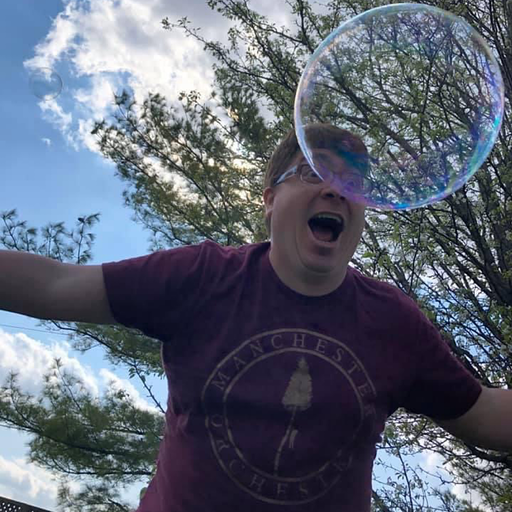 I like good television but also reality television. His day largely consists of balancing his workload between reporting on the latest and greatest news in Star Trek and other sci-fi, as well as 90 Day Fiancé, WWE, Big Brother, and more.