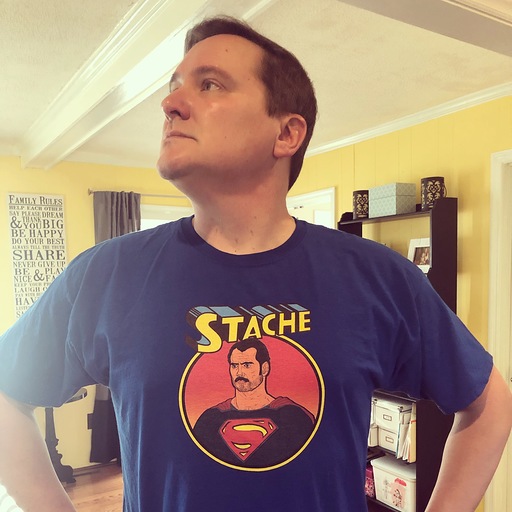 Sean O'Connell
Managing Editor
The Background: Sean O'Connell is a journalist and CinemaBlend's Managing Editor. He joined the staff as a freelancer in 2011, and gradually climbed the ranks as he helped the site grow in stature. Currently, he manages the site's junket and interview opportunities. He also co-hosts CinemaBlend's official podcast, ReelBlend, with fellow Critics Choice Association members Jake Hamilton and Kevin McCarthy. Sean has had his byline published in various respected publications including USA Today, The Washington Post, and Fandango. He's also the author of three nonfiction books: Release the Snyder Cut, detailing the controversial saga of Zack Snyder's Justice League; With Great Power, an in-depth retelling of Spider-Man's history in Hollywood, and; Bruce Willis: Celebrating The Cinematic Legacy Of An Unbreakable Hollywood Icon.
What He's Into: Sean is a basketball fanatic, and divides his love evenly between the NBA (the Charlotte Hornets are his team) and college basketball (where he drives the bandwagon for the Kentucky Wildcats). He spends most weekends watching his two sons play basketball, and still can't believe they've outgrown him. Sean also loves cooking, and thinks there's no better feeling than preparing a meal for someone and watching them enjoy it. If Sean didn't write about movies, he'd probably be involved full-time in the music scene somehow. He grew up playing guitar, switched to drums, and now plays bass for a power-punk garage band called Confetti Cannon. His all-time favorite TV show is Breaking Bad. His all-time favorite movie is Spider-Man: No Way Home. His all-time favorite book is Stephen King's IT, and his all-time favorite snack is fudge-covered Oreos that he keeps in the freezer.
What He's Excited About Right Now: The building blocks of James Gunn's DC Cinematic Do-Over, and the overwhelming stack of other people's books he's about to dive into. now that he finished work on his own Bruce Willis book.
Latest articles by Sean O'Connell
Your Daily Blend of Entertainment News
Thank you for signing up to CinemaBlend. You will receive a verification email shortly.
There was a problem. Please refresh the page and try again.