The 2023 WGA Writers Strike: An Updated Timeline Of How It's Affecting Hollywood TV Shows And Streaming
Numerous Hollywood productions have stalled as writers (and now actors) remain on the picket line.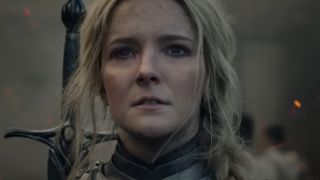 (Image credit: Prime Video)
Back in late 2007 and early 2008, Hollywood writers went on strike for 100 days, and it sent numerous ripples throughout the industry. Loads of movies, many of whcih are now widely disliked, were rushed into production like Quantum of Solace, X-Men Origins: Wolverine and Terminator Salvation. Additionally, network TV shows like Heroes halted production, and in lieu of paying writers, a bigger pivot to reality programming occurred. Hollywood lost over $2 billion as a result of the three-month strike. With the 2023 Writers Strike here, which has over 11,000 members of the WGA demanding fair pay, alongside the SAG-AFTRA strike, Hollywood is virtually at a stand still.
Depending on how long the 2023 WGA Strike lasts, tons of productions of series and movies have been and will continue to be halted and changed. As the strike continues to rage on, now for over one-hundred days, here's a timeline of everything we know about it, now including actors joining the picket line.
The Origins Of The 2023 WGA Writers Strike
Fears of a writers strike have been looming over Hollywood since early this year, with the Writers Guild of America's three-year contract set to expire on May 1. When the U.S. union met in February 2023, they voted on a "pattern of demands" regarding a proposed standardized compensation for writers. 98% of members approved of it back in early March, per Variety. Negotiations then began on March 20 and concluded on May 1, without an agreement.
The main issues of the WGA writers strike come down to a few key issues. For one, with the prominence of streaming services in this day and age, there's been a change to the model in which writers get paid for writing scripts for its content. With streaming services often not being transparent about streaming numbers, for example, writers are left in the dark, especially when it comes negotiating for higher residuals. Another big issue is the increasing prevalence of AI-produced scripts, and how that add to the industry might affect writer wages. The other two main issues (via Washington Post) has to do with the size of writers' room on TV shows and the length of time in which they can be employed for any one project.
The Writers Guild of America Call A Strike
On the evening of May 1, the WGA announced that it had voted "unanimously" to call a strike effective 12:01 AM, Tuesday May 2, per Twitter. Throughout the day on Tuesday, writers took their picket signs to studio buildings like Sony, Paramount, Warner Bros and more. Among the attendees were loads of TV writers, but even actors like Rob Lowe and Ted Lasso's Brett Goldstein came out to support Hollywood writers.
#Shrinking writers @ZackBornstein and @BrettGoldstein talk to THR's @Snoodit on the ground of the WGA #WritersStrike pic.twitter.com/cM7vTBo7P4May 2, 2023
Late Night Shows And Saturday Night Live Go Dark
Amidst announcements on Tuesday of the 2023 Writers Strike, the first major affected aspect of television to fall was the late night sector. It was announced that network shows including The Tonight Show Starring Jimmy Fallon, Late Night with Seth Meyers, The Late Show with Stephen Colbert and Jimmy Kimmel Live!, among others, would not be in operation this first week with support from its hosts, and they instead would air reruns. Though, one talk show host will push on: Fox News' Greg Gutfeld. It was later reported that late-night hosts like Seth Meyers and Jimmy Fallon will pay their staff personally out of pocket along with NBC additionally offering two weeks of pay, per Business Insider.
Additionally, Pete Davidson's upcoming hosting debut on Saturday Night Live after saying farewell to the show last year was set to happen this weekend, but it has been cancelled as well. NBC said the show would "air repeats until further notice."
Mayim Bialik Steps Away From Jeopardy! But The Show Goes On
Jeopardy! host Mayim Bialik decided to step away from her hosting duties on the game show as the writers strike continues, per Deadline. The report also said that Ken Jennings would take her place and the series would continue filming in May. Since resuming his hosting duties, Jenning is now reportedly facing pressure to step away from his hosting duties as of mid-July.
Scripted Network TV And Streaming Shows Currently In Production Being Paused
Since the writers strike was called, tons of major shows are already being affected by the 2023 Writers Strike as well. Here's an updated list of TV shows that have reportedly been paused due to the strike.
Night Court: The NBC series also reportedly gone dark for now on Tuesday, per Deadline.
Abbott Elementary: Writer Brittani Nichols shared that the ABC writers room is currently closed as well. If the strike continues, both of these network shows' tight schedules and episode content could be gravely affected by the strike.
Cobra Kai: Creator Jon Hurwitz updated fans that there were "no writers on set" amidst the strike as the Netflix series films Season 6.
Yellowjackets: The co-creator of the Showtime series has also shared that one day into Season 3's production, amidst our many questions about what's next for the show, its writers room closed too.
Unstable: Season 2 of Netflix comedy series starring Rob Lowe and his son John Owen Lowe has seen a shut down in production, per Deadline, after six of eight scripts were written and production was set to begin later this spring. But, not every series is being affected by the strike. HBO's House of Dragon for example isn't shutting down Season 2 production because all the scripts have already been written.
Severance: Per Deadline, the second season of Severance has also shut down production in New York due to the strike.
Big Mouth: The Netflix animated series was six weeks into writing, but has not paused this process.
Andor: The Disney+ hit Star Wars series has reportedly ceased all "writing-related work" of production after previously filming in the U.K, per its showrunner Tony Gilroy.
Stranger Things: The Duffer Bros shared that the final season of the Netflix series would not get to filming until the strike is over, thus delaying Season 5 of Stranger Things. As the creators shared, "writing does not stop when filming begins.
Daredevil: Born Again: The upcoming Marvel series that will see Charlie Cox back as Daredevil has reportedly stalled filming two months into production due to the writers strike as well.
A Knight of the Seven Kingdoms: The Games of Thrones prequel series has closed its writers room for the "duration" of the strike according to George R.R. Martin, per Deadline.
Billions: The Showtime series has shut down for the second time, and has no resume date for the time being.
The Last of Us: Variety has reported that Season 2 for the HBO hit series has been put on hold as well after the casting team was asking actors to read sides directly from the game as they wait for scripts.
Pretty Little Liars: Summer School: An upcoming Pretty Little Liars spinoff has shut down production in New York.
Power Book II: Ghost Book: The first spinoff in Starz Powerverse has also paused filming, per Deadline.
P-Valley: The third season of the Starz series halted production in Atlanta and will continue to do so until the strike is over.
The Penguin: The Max The Batman spinoff, The Penguin, officially paused filming on June 14 due to the writers strike and will reportedly halt production until the strike ends.
Duster: The J.J. Abrams period drama has shut down production until the writers strike is over.
The Really Loud House: This Nickelodeon series shut down production due to picketing.
Hacks: Season 3 of the Max series halted due to the strike as well.
The Old Man: Season 2 of the Jeff Bridges FX series completed filming through episode 204 before suspending production on May 22.
Etoile: Gilmore Girls and The Marvelous Mrs. Maisel's Amy Sherman-Palladino has been in production on a ballet drama called Etoile. Though, it's currently shut down production until the writers strike is over.
Zero Day: A Netflix series starring and executive produced by Robert De Niro has also paused production due to the writers strike.
But, not every series is being affected by the strike. HBO's House of Dragon for example isn't shutting down Season 2 production because all the scripts have already been written and can continue filming during the SAG-AFTRA strike. Additionally, Amazon's Rings of Power pushed through filming, but without its showrunners on set, per Variety and reportedly wrapped Season 2 right before the actors strike.
Economic Toll Reported From Writers Strike
With the writers strike going on for two months, the economic toll on Hollywood is beginning to prove concerning, especially for small business owners who do everything from catering on film sets, florists, prop people, equipment rentals and costumers. Per the WGA (via the National Review) the strike could be costing the local economy $30 million a day.
Actors Get Ready To Strike
On June 27, over 300 actors including the likes of Jennifer Lawrence, Meryl Streep, Kevin Bacon, Amy Schumer and more signed a letter to SAG-AFTRA sharing that they are "prepared to strike" if negotiations regarding their new film and TV contract are not met to their expectations after June 30 expiration. Depending on how things go, an upcoming actor strike could impact the WGA strike as actors band with writers on the picket line. The letter (via Deadline) said "this is not a moment to meet in the middle" as it pushed for the "change we need" and "protections we deserve."
Actors Join Picket Line With SAG-AFTRA Strike
On Friday, July 14 the SAG-AFTRA actors strike went into effect after the union's own negotiations with movie studios did not meet their expectations. With actors now on the picket line too, even more productions have been halted, which in solidarity with writers may put more pressure on the industry to meet demands. With the SAG-AFTRA strike in affect, they cannot promote their upcoming movies and series, one example being the Blue Beetle movie, which Xolo Maridueña spoke out about just before the strike. Additionally, it could mean more TV shows and movies get delayed, with movies like Poor Things and Challengers already being pushed back and word that Dune Part 2 reportedly is eyeing a delay to 2024.
The WGA Strike Passes One Hundred Days Without A Deal
As mentioned at the top of this article, the 2007-2008 WGA strike of its kind lasted 100 days before it concluded and writers put away their picket signs to get back to work. However, on August 9, the strike reached its 100th day without an end to the protest in sight. The milestone occurred just a few days after WGA reps met with studios without a deal. Per Deadline, studios were "willing to increase" its offers on a few writer-specific TV minimums along with having discussions that would factor in AI, but "did not indicate willingness to address screenwriter issues" and so forth on the union's list of demands.
Hollywood Strikes Change Major 2023 Movie Release Dates
With the summer season coming to a close and the WGA remaining on the picket line since May and SAG-AFTRA since mid-July, additional major ramifications are taking place in Hollywood. Between July and August, some major fall 2023 movie releases were moved in addition to the fall TV season being shaken and tons of TV and movie productions at a halt. Among the big movies that moved out of 2023 are Sony's Kraven the Hunter and the Ghostbusters: Afterlife sequel. Also, Dune: Part Two was pulled from the November calendar along with another Zendaya movie called Challengers.
These changes made by the studios now in light of the SAG-AFTRA strike along with the WGA strike continue to show major impact on the industry. At this point, between major 2024 releases like Deadpool 3, Gladiator 2, Spider-Man: Beyond the Spider-Verse and so forth not getting the opportunity to move through production, now across over a season of the year, more changes to release date schedules for more movies and TV shows are undeniably coming our way.
Your Daily Blend of Entertainment News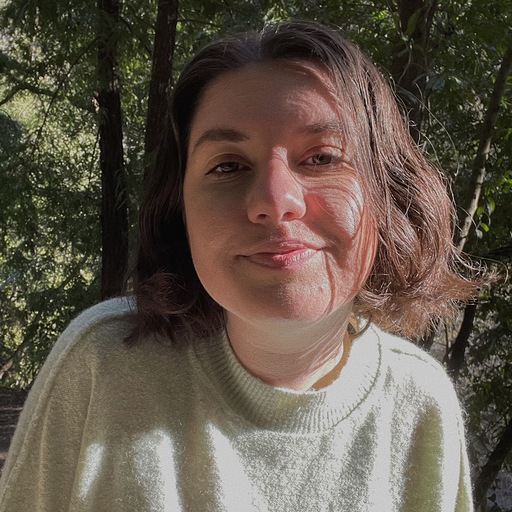 YA genre tribute. Horror May Queen. Word webslinger. All her writing should be read in Sarah Connor's Terminator 2 voice over.