One of the most successful partnerships Netflix has forged is the one the company shares with Adam Sandler. Over the course of nearly a decade, the comedy legend and Saturday Night Live vet has slowly shifted from his typical antics. The era of The Ridiculous 6 eventually gave way to Hubie Halloween, Hustle, and now You Are So Not Invited To My Bat Mitzvah – all projects that have moved towards more serious or family safe hilarity that have been a new source of success. However, this latest phase sees Sandler further settling into the role of a teen movie dad, with his new movie seeing his daughters take the spotlight in a fun and surprising dramedy.
You Are So Not Invited To My Bat Mizvah
Release Date: August 25, 2023
Directed By: Sammi Cohen
Written By: Alison Peck
Starring: Idina Menzel, Jackie Sandler, Adam Sandler, Sadie Sandler, Sunny Sandler, Samantha Lorraine, Dylan Hoffman, Sarah Sherman, Dan Bulla, Ido Mosseri, Jackie Hoffman, and Luis Guzman
Rating: PG-13 for some crude/suggestive material, strong language, and brief teen drinking
Runtime: 103 minutes
Stacy (Sunny Sandler) and her best friend Lydia (Samantha Lorraine) couldn't be more excited for their upcoming bat mitzvahs. The pair have stuck together through thick and thin so far in their lives, but their impending coming-of-age is about to present some fresh obstacles that will put their friendship to the test. As Stacy catches Lydia kissing her crush (Dylan Hoffman), all bets are off, as the two friends become foes, and Lydia is so uninvited from Stacy's bat mitzvah.
While You Are So Not Invited To My Bat Mitzvah is squarely aimed for today's youth, there's enough common thread and influence from comedies of the past to draw even the most skeptical parent in. Director Sammi Cohen and screenwriter Alison Peck strike an effective balance between laughter and family sweetness, finding influence from John Hughes and Adam Sandler movies. The entire package is nailed down by the fact that the picture is literally a case of the family business at work.
You Are So Not Invited To My Bat Mitzvah is a Sandler family affair, and the film works beautifully because of it.
The entire Sandler family is present and all have their moments in You Are So Not Invited To My Bat Mitzvah. Right at the center of the movie is Adam playing Danny, the father of the Friedman family – which includes wife Bree (Idina Menzel) and their daughters Stacy (Sunny Sandler) and Ronnie (Sadie Sandler). Adam's wife Jackie Sandler rounds out the cast, playing a comic relief character from another family and completing the stacked deck of Sandler talent.
Everyone gets their moment to shine, though this is still very much younger daughter Sunny's movie, with elder child Sadie playing a strong supporting role. Both are formidable teen talents, as Sunny carries the story of Stacy easily, while Sadie lands some choice moments with sharp gags. The actresses playing against their father through various scenes in You Are So Not Invited To My Bat Mitzvah, the familial connection works in the favor of this story's purposes.
Seeing Adam Sandler challenged by his family is more of the familiar fun that people invested in his comedy will know and love. Dramatically, the chops that the Billy Madison star has been showing off through movies like Hustle and Uncut Gems are toned down but still very much present. Never distracting or pulling focus from the younger cast of the movie, the times when trademark Sandler energy peeks through work like a charm.
Teen comedies of yesteryear are an obvious influence, but things are still very much centered around the modern teen.
There is literally a scene in You Are So Not Invited To My Bat Mitzvah that shows Stacy attending a John Hughes movie marathon. While that is a cute and reverent Easter egg on the surface, it's also indicative of where the heads of all involved were when making this film.
While keeping the classics in mind, the age of TikTok trends, viral music hits, and social media in general are present. Featuring a very "now" flavor, You Are So Not Invited to My Bat Mitzvah never forgets it's a modern teen girl's story, and it doesn't pander to those trends merely for attention.
At the same time, the wide appeal of this Adam Sandler-produced project is also rooted in a way that allows parents to see themselves in this story. The perfect crossroads of interests come in the scenes where Sadie Sandler's character tries to pitch her family on things like hiring Dua Lipa for her special day, as well as one particularly memorable argument at a virgin mojito bar. All are welcome at the table, as both sides are shown to be ridiculous, but also understandably so.
With sweetness and laughter, You Are So Not Invited To My Bat Mitzvah could serve as a Gateway Sandler picture for the next generation.
Bridging the gap between its two generations of protagonists, You Are So Not Invited To My Bat Mitzvah makes room for parents who are familiar with Adam Sandler and children who can identify with his daughters. Sammi Cohen's directorial skills, paired with Alison Peck's sharp writing, never leaves either side of its audience out of the funny and heartwarming material.
In a year where Are You There God? It's Me, Margaret has helped broaden the entertainment landscape with another female-forward narrative of maturity, this story couldn't have picked a better time to be released to the world. With the entertainment landscape always on the lookout for fresh perspectives, this Jewish female coming of age story is another delight that families can gather around.
Parents shouldn't sleep on the potential joy they'll find in this movie, as you can feel the energy of films like Billy Madison present in the most unexpected places. There's even a direct callback to one of that title's most memorable moments that's sure to elicit a hearty laugh. The world of Happy Madison continues to work its way into movies that families can share, and in the process it seems to have introduced a new genre of film: Gateway Sandler. If your children enjoy You Are So Not Invited To My Bat Mitzvah, it might be a safe move to prepare them to experience Happy Gilmore and Sixteen Candles within the next couple of years.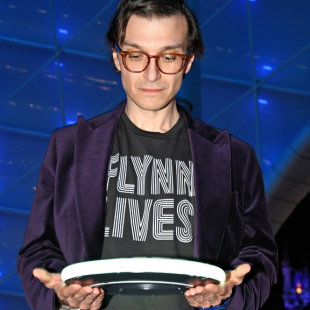 Senior Movies Contributor
CinemaBlend's James Bond (expert). Also versed in Large Scale Aggressors, time travel, and Guillermo del Toro. He fights for The User.